Beth McLaughlin Joins Cora Bett Thomas Realty & Associates as Marketing Assistant and Relocation Specialist
Posted by Meg Albertson — October 18, 2009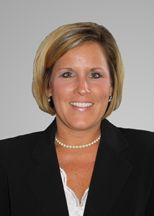 Savannah, GA-Beth McLaughlin has joined Cora Bett Thomas Realty & Associates as a marketing assistant and relocation specialist. In this position, Beth will assist in the marketing and public relations efforts in Savannah, Ga. and Bluffton, Hilton Head Island and Beaufort, S.C. She will also be handling the firms relocation services department as well.
"We warmly welcome Beth to our team of skilled professionals," said Cora Bett Thomas, founder and CEO of Cora Bett Thomas Realty & Associates. "Beth's extensive sales and marketing knowledge and experience will make her an asset to the company. We are excited to have her use her talents in the real estate industry."
"I'm thrilled to be part of a Cora Bett Thomas Realty," McLaughlin said. "Branding is the cornerstone of any good product and that is what Cora Bett Thomas Realty is known for. Her firm is growing at a time when others are scaling back and I am excited to be a part of it. Relocation is also a wonderful opportunity to help others find their perfect home in Savannah, Bluffton, Hilton Head or Beaufort."
McLaughlin is a native Savannahian and lives with her two teenage daughters, Chelsea and Morgan. She is a graduate of Calvary Day School in Savannah, and attended University of Georgia. When not working you can find Beth attending her daughters' sporting and school events, enjoying time with her family and friends, or road tripping for UGA football!
ABOUT CORA BETT THOMAS REALTY
With listings for the area's finest residential and commercial properties, Cora Bett Thomas Realty & Associates, is an exclusive affiliate of Christie's Great Estates (Savannah, Ga. and Bluffton and Hilton Head Island, S.C.) and Mayfair International Realty and a longtime member of Who's Who in Luxury Real Estate, The Board of Regents, Luxury Portfolio, and Leading Real Estate Companies of the World (formerly RELO) and Worldwide ERC. The firm dominates the luxury real estate market along the Georgia and South Carolina coast, with offices based in Savannah, Ga. and Bluffton and Beaufort, S.C. Under the leadership of founder and CEO Cora Bett Thomas, the company features an expert team of agents who specialize in historic homes, luxury condominiums, commercial real estate, investment property, land and waterfront property. For additional information, please visit www.CoraBettThomas.com online or call 912.233.6000.