Mason & Morse Ranch Company Lists Largest Reputation Western Cattle Ranch In the U.S.
Posted by Kim Briscoe — October 6, 2009
Aspen, Colorado. Mason & Morse Ranch Company lists The Bell Ranch in northwest New Mexico. The Bell, with its rich history, cultural artifacts, proven cattle and horse operations and recreational aspects make it, without doubt, one of the most promising and interesting ranch investments offered over the last several decades.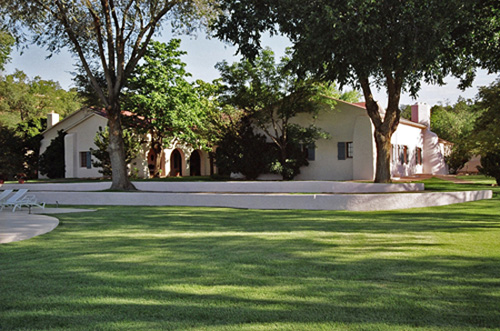 The Bell consists of 290,100 deeded acres (453 square miles) stemming from the Don Pablo Montoya Mexican land grant dating to 1824. The ranch lies in an untouched landscape of grasslands, mesas, canyons and buttes highlighted by the over 13 miles of the Canadian River, 18 miles of shoreline on Conchas Lake, the Bell Mountain and a variety of mesas and grasslands at latitude that is both pleasant and productive. These contrasting landscapes offer a variety of habitats for the diverse populations of wildlife including mule and whitetail deer, antelope, turkey, blue quail, dove and waterfowl. The Bell Ranch has been professional managed, and features an ongoing ranch and livestock operation with a "one-iron" reputation set of genetically consistent cattle. Improvements are both historical and functional and include a headquarters compound complete with a 1930's era vintage 10,382 square foot "Hacienda" that serves as the owner's residence and guest lodge. The Hacienda has historical significance and was visited over the years by Hollywood stars and starlets such as Clark Gable, Roy Rogers, Dale Evans, Howard Hughes and other notable celebrities. The Hacienda is meticulously landscaped and overlooks the heart of the Bell Ranch with views from the great area looking out at Bell Mountain and Huerfano Mesa. The Hacienda is served on sight by an FAA approved Bell Ranch Waggoner Airport with a large hangar, fuel storage and 8,200' lighted, leveled and well maintained dirt airstrip capable of handling large twins and small jets. There are four additional ranch camps located on the property.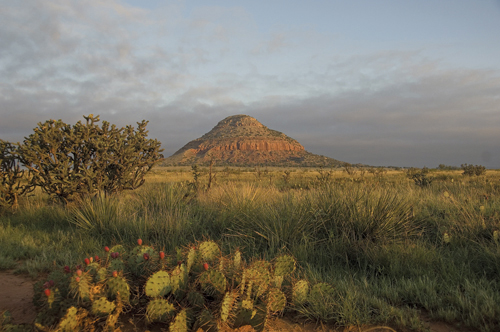 The sheer size and deeded land base make the Bell Ranch one of the nation's leading contiguous deeded holdings with limited outside influence. This unique property is being offered at $99,000,000, or offered turnkey, including cattle and equipment for $103,000,000.
"With its vast resources and tremendous opportunity, The Bell offering is unequalled in today's market," said Bob Starodoj, CEO of Mason Morse Real Estate. "This legendary ranch will most certainly define its next owner."
For more information on this legendary ranch listing, go to The Bell Ranch http://www.ranchland.com/store/ppreview266.php
Mason Morse Real Estate is an established leader in real estate in the Roaring Fork Valley. Established in 1961 with over 70 sales professionals, Mason Morse has been bringing buyers and sellers together for almost fifty years. Mason Morse is the exclusive Regent in Aspen and Snowmass to LuxuryRealEstate.com. Mason Morse has five offices from Aspen to Glenwood, including the Ranch Company recognized as one of the leading ranch real estate sales teams throughout the western United States. Learn more at www.ranchland.com.
Contact Information:
Kim Briscoe, VP of Marketing
970.704.3214
kbriscoe@masonmorse.com
Bob Starodoj, CEO
Mason Morse Real Estate
970.920.7367
Robb Van Pelt
Mason & Morse Ranch Company
970.928.7100