Damianos Sotheby's International Realty to Win a Prestigious Award as the World's Leading Property Professionals
Posted by Janine Carey — October 6, 2009
Nassau, Bahamas. (Oct. 6th 2009)–Top property companies including Damianos Sotheby's International Realty are congregating at The US Grant Hotel in San Diego on November 12th at an important industry event. The Americas Property Awards 2009 in association with The New York Times and KOHLER are run in conjunction with the International Property Awards, the world's most prestigious competition dedicated to finding the best real estate professionals across the globe for the last 15 years.
Damianos Sotheby's International Realty was delighted to be informed it had won an award in the category of Best Real Estate Agency – Caribbean category. Having gained this high recommendation Damianos Sotheby's International Realty is now entitled to display the Americas Property Awards' logo with pride. This symbol of excellence will be recognized and appreciated by the public who are becoming increasingly well informed and discerning about the properties they seek to buy.
Entries are judged by a panel of professionals whose collective knowledge of the property industry is second to none and unsurpassed by any other property awards. This year's judges include Ben Wood, industry head property markets of Google UK; Peter Bolton King, group chief executive of the National Federation of Property Professionals; Imtiaz Farookhi, chief executive of the National House Building Council; Christopher Hall, president elect of FIABCI; Wilhelm Harnish, Master Builders of Australia (MBA); Thijs Stoffer, International Consortium of Real Estate Agents Association (ICREA); Helen Shield, editor-in-chief of International Homes magazine and Gillian Farr, head of design of Laura Ashley Home.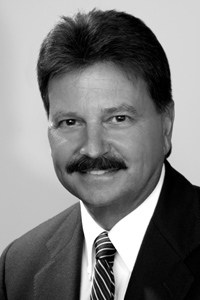 All in all, there are 36 different categories and up to two of the most outstanding entries in each category are given a four-star award, while the best overall entry is given a five-star. Every five-star winner's entry is then re-examined to determine which companies go forward to be re-judged for the ultimate World's Best Award. Damianos Sotheby's International Realty is now eagerly awaiting the gala presentation dinner to find out exactly how successful the company has been. President of Damianos Sotheby's International Realty, George Damianos said of the award, "I am very proud to have our company receive such an award and I attribute our marketing quality and our success to our dedicated administration staff."
Damianos Sotheby's International Realty, serves the entire Bahamas and is headquartered in downtown Nassau with offices in Lyford Cay; Governor's Harbour and Spanish Wells Eleuthera; Marsh Harbour, Hope Town and Elbow Cay, Abaco; with associates in Treasure Cay, Abaco; Exuma. Damianos Sotheby's International Realty Bahamas offers exclusive Sotheby's International Realty marketing, advertising and referral services designed to attract well-qualified buyers to the firm's property listings. In addition, the firm and its clients benefit from an association with the Sotheby's auction house, which promotes real estate referral opportunities with auction house clientele. SIRbahamas.com