John Brian Losh Nominated for 2009 Inman News "Most Influential" Award
Posted by — September 29, 2009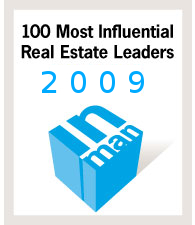 John Brian Losh, CEO and founder of LuxuryRealEstate.com, has been nominated for 2009 Inman News "Most Influential" Award. 
The Inman News 100 Most Influential Real Estate Leaders annual list recognizes those who embrace leadership, innovation, ingenuity, power and persistence – they are the industry's best and brightest and also include those outside figures whose actions impact the business of buying and selling homes.
Click here for a complete list of nominees.