Juner Properties Sweeps the Board in Stamford Plus Magazine's "Best of Stamford" Poll
Posted by Brian Langhorst — September 27, 2009
The 2009 Spring issue of Stamford Plus magazine has released its long anticipated results of "The Best of Stamford" poll. Categories include food, nightlife, arts, education, retail, etc.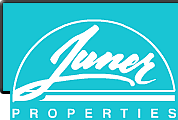 In the "Real Estate" category, Juner Properties cleaned up with Best Residential Real Estate Company for the second consecutive year.
Barbara F. Hickey at Juner Properties in Stamford earned the award as the Best Real Estate Agent. Hickey was the leading listing agent for 2008 and for the first and second quarters of 2009.
Jerry Kranz at Juner Properties in Stamford earned the top Management Broker/Agent award for the 10th consecutive year.
Juner Properties services Fairfield County and Stamford, Connecticut.