Marquette Turner Luxury Homes Wins Best Luxury Real Estate Brand Integration
Posted by Michael Marquette — September 20, 2009
September 19, 2009 - (Vail, Colorado) It has been another amazing year for the Marquette Turner Luxury Homes team and brand.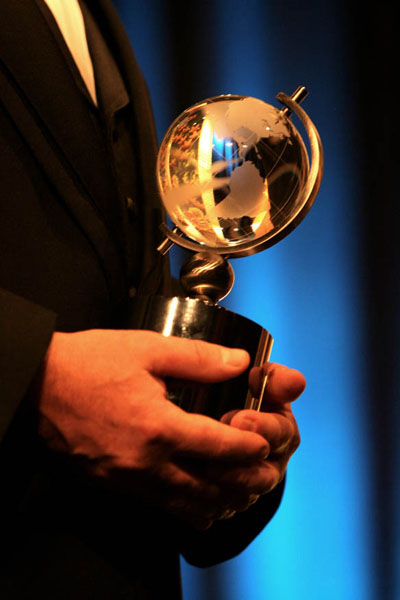 At the Luxury Real Estate Awards held on Tuesday night in Vail, Colorado Marquette Turner Luxury Homes (MTLH) was awarded "Best Luxury Real Estate Brand Integration", ahead of more than 1700 companies from more than 65 countries around the World. The award is arguably one of the most prestigious to be given on the night.
The award recognizes the strength of the MTLH brand together with our successful integration of all the best that LuxuryRealEstate.com has to offer. It is another wonderful leap forward for the company after winning "Most Outstanding Agency in the World Under 2 Years Old (Most Outstanding Rookie) in 2008.
Simon Turner, Christine Watson and I accepted the award at a glittering ceremony held at the Ritz Carlton Hotel, Bachelor Gulch in front of the best Agents and Brokers in the World. Recognition of the Brand places MTLH ahead of other Luxury Brands like Christies and Sothebys.
The Who's Who in Luxury Real Estate is the World's peak real estate body, whose award ceremony is akin to winning an Academy Award in the World of show business. I thank our clients, family and friends for the support we have received and we promise another unbelievable year in 2010.