Pacific Union Welcomes Christine B. Boss to Napa Valley Office
Posted by Karen Monroe — September 9, 2009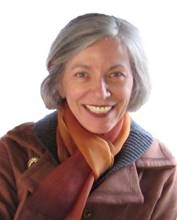 San Francisco, CA – September 9, 2009 – Pacific Union Real Estate is pleased to announce Christine B. Boss has joined the firm's Napa Valley office. In addition to her real estate expertise, Christine brings creative talent from her background in Interior Design together with 20 plus years as a successful business owner in the Bay Area.
"We are so excited to have Christine join the Pacific Union family. Christine is unique in that she brings a very niche business model to us. Her love of helping others, experience in design and interest in helping seniors transition their lifestyles and estates is a combination of skill sets that enable her to be a leader in an emerging market, and reflect the needs of Napa Valley residents and those coming into our community from other urban areas to retire," said Heidi Rickerd-Rizzo, Vice President and Branch Manager of the Napa Valley and St. Helena offices.
A REALTOR® since 2003, Boss left Morgan Lane to work with Pacific Union, the leading luxury real estate brokerage in the Bay Area. Christine …She has both CRS (Certified Real Estate Specialist) and SRES (Senior Real Estate Specialist) credentials, sponsors the annual Santa Visits to Senior Homes, and has previously chaired Roses In April to benefit Hospice. A Napa Valley resident since 1998, she has thoroughly embraced the Napa Valley lifestyle and loves to share it with friends as well as those curious about relocating, or considering a lifestyle change.
"I look forward to a successful partnership with Pacific Union. My clients will continue to receive the service and integrity that they have come to expect now enhanced with even greater professionalism and exciting new tools and support for which Pacific Union is known," said Boss.
Pacific Union International, Inc.
Since 1975, Pacific Union has thoughtfully matched generations of buyers and sellers throughout the entire Bay Area. We define luxury by the quality of our people and the unparalleled level of service every client receives, not the price of a home. Pacific Union takes great pride in offering an exclusive selection of advertising, marketing and listing tools through its exclusive relationship with the Christie's Great Estates global network, providing clients worldwide exposure by enhancing the fine art of living through The Fine Art of Fine Property™. Pacific Union is the 2008 recipient of two distinguished four star Americas Property Awards in association with CNBC and The New York Times as the Best Real Estate Firm in California and the Best Real Estate Agency Marketing in the USA. A premiere, locally owned and managed brokerage with knowledgeable, experienced real estate professionals, we take a leading edge to new technology applications designed to enhance the client experience. For more information, visit www.pacunion.com.