Amy Frankmore Joins The Kentwood Company at Cherry Creek as Broker Associate
Posted by The Kentwood Company — August 30, 2009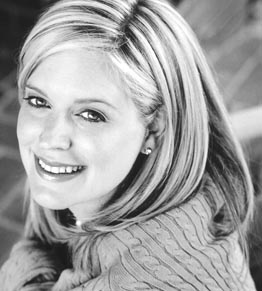 DENVER – Amy Frankmore, a leading real estate professional and community volunteer, has joined The Kentwood Company at Cherry Creek as a broker associate. Frankmore earned her real estate license in 1999 and is currently serving the diverse real estate needs of clients throughout Denver's most desirable and historic neighborhoods, including Cherry Hills, Lowry, Hilltop, Cherry Creek, Washington Park, and Bonnie Brae, among others. She joined The Kentwood Companies due to the firm's dedication to superior customer service, a high profile Internet presence, and the personal, family-oriented approach to business.
Frankmore has garnered numerous awards during her distinguished career. Knowledgeable and hard-working, she is known for her outstanding negotiation skills, her knowledge of the real estate market, and focus on service. Frankmore is ranked among the top three percent of all listing agents in the Denver area market. She is also well versed on mortgage loans and the various aspects of home financing.
"Amy is a top-producing Realtor who is a specialist in several central Denver neighborhoods," said Gretchen Faber, managing broker for The Kentwood Company at Cherry Creek. "We are very pleased to welcome her to our family of real estate professionals. Amy is a true professional and very well-respected in the Denver community. She is a fabulous new addition to our team."
"The Kentwood Companies is large enough to provide the resources my clients expect, but still small enough to provide the personal customer service I always provide my clients," said Frankmore. "While other real estate companies often view clients as a number, Kentwood owners and management understand that a personal touch is always important."
Frankmore enjoys spending time with her family and friends in Colorado's majestic high country, at her neighborhood swimming pool, or at Crescent Park. She is actively involved at her children's schools and numerous neighborhood events and philanthropic organizations.
For more information on real estate services from Amy Frankmore, phone 303-503-3747, or contact Amy via email at afrankmore@denverrealestate.com.
The Kentwood Companies are dedicated to its legacy of being "Colorado's Premier Real Estate Company" through the highest producing, most knowledgeable, caring and experienced sales team in the country, offering the highest quality customer service experience. The Kentwood Companies are innovators known for unparalleled marketing strategies and superior Internet technology that places its clients in the best possible position.
The Kentwood Companies is comprised of The Kentwood Company in the Denver Tech Center, Kentwood Company at Cherry Creek, and Kentwood City Properties in downtown Denver. For more information, visit The Kentwood Companies online at http://www.denverrealestate.com/.