Rimontgó Sponsor Art Exhibition in Aid of Unicef
Posted by Michel Cruz — August 23, 2009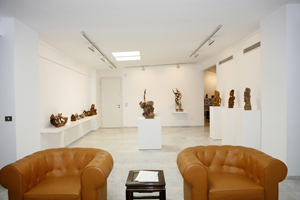 On May 26th this year the studio of renowned Valencia art lover Ana Serratosa formed the setting for a gathering of leading figures in the Spanish art world, with the inauguration of an exhibition of Balinese art.
The exhibition, sponsored by Rimontgó and in aid of the United Nation's children's fund Unicef, forms the most important of its kind in the region, featuring 32 prized wooden sculptures from the Indonesian island of Bali. With its Hindu culture and Malay ethnicity, Bali offers a fascinating melange of influences in which touches of Polynesian, Chinese, Thai-Khmer and Indian culture are visible.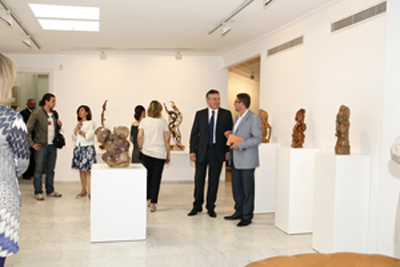 With the exhibition Ana Serratosa offers art lovers in this part of Spain the opportunity to discover a very distinct type of natural art, whilst also drawing attention to Unicef and the work it does for children across the globe. Not surprisingly, children are very much at the heart of the exhibition, with most of the sculptures referring to motherhood, children or parental love and protection.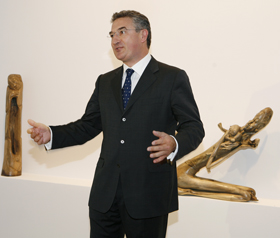 Sponsored by Rimontgó and hosted by one of the region's most highly acclaimed artists, the exhibition of Balinese art drew a gathering of art lovers, benefactors and leading representatives of public, social and commercial life in Valencia. They came to admire the artwork, but also very clearly in support of the exhibition's beneficiary, Unicef, represented in person by Bienvenida Guerrero, the organisation's representative in Valencia.
Even in these troubled economic times the support for the event was impressive, with those in a position to help others less fortunate living up to their public and civic responsibilities. No doubt they were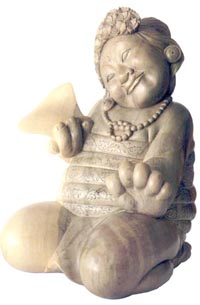 inspired to give and to bid high as a result of the fantastic work that Unicef does around the world – and the great continued for that work in today's world. "It was a great honour to work with Ana to realise this exhibition," said José Ribes Bas, CEO of Rimontgó. "We have known one another for years and it was particularly satisfying to undertake something of this kind in support of such a worthy cause. It is especially at times like these that we must think of others and see what we can do to help one another. I am very pleased that Rimontgó is in a position to do its bit."
For images and more information about the Balinese exhibition:
http://www.anaserratosa.com/english/index.html