Chase International's Guy Johnson Among Most Visible in Real Estate
Posted by Katie Shaffer — August 19, 2009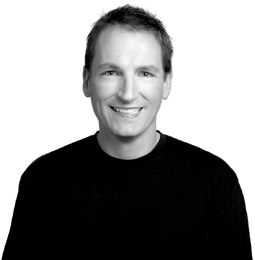 RENO, Nev., (August 19, 2009) – Guy Johnson, who played an integral part in developing Chase International's social media presence, was recently recognized as one of the Most Visible Professionals (MVPs) in Real Estate by Proxio, an international MLS and global referral network.
The search, held with the support of Inman News, was aimed at identifying the most connected professionals in real estate. The MVPs were determined by the number of friends, followers, social media connections and links for each participant. The list is comprised of 25 agents, brokers, consultants, developers and real estate media professionals from across the nation. In addition to staying abreast of the latest tools and technologies to maximize exposure for clients, as well as staying connected with clients, Johnson has emerged as Chase's point person for all things Internet. Under the umbrella of the Chase Academy, Johnson has taught courses on blogging, implementing and leveraging online videos and various online tools and Web sites.
"Social networking is an excellent means for staying connected," Johnson said. "There are a plethora of social networking sites, so keeping up with them can be a challenge and requires a real commitment. I am very pleased to have been included on Proxio's list of Most Visible Professionals and recognized for my online networking efforts."
Johnson joined Chase International's Reno office three years ago and Chase's leadership team quickly saw the value of his IT background. Johnson considers himself an "early adopter of emerging technologies," particularly anything Internet related. At age ten he learned how to program a computer from his father who worked at IBM and went on to work as an IT consultant in Chicago for 16 years before moving to Reno.
"Guy is a very smart, forward thinking real estate agent," Craig King, Chief Operating Officer for Chase International, said. "He understands how the business is changing and how significant technology is to today's buyers and sellers. Guy is one of the reasons that the company is so forward thinking in the technology arena."
Headquartered in Lake Tahoe, Nevada since 1986, with eight offices in the region (Zephyr Cove, Glenbrook, Incline Village, Tahoe City, Squaw Valley, Truckee, South Lake Tahoe and Reno) and one in London, England, Chase International and its exclusive affiliations handles a large share of the country's property. A recognized leader in the world of real estate, Chase International has once again taken the reins of cutting edge technology by launching www.ChaseNation.com, the first interactive social networking website created by a real estate brokerage as a vehicle for direct interaction with consumers online.
With more than 185 professional Realtors® boasting an array of industry certifications and the highest volume per sales agent in the area, Chase International successfully represents homes at all price levels. For more information about Chase International visit www.chaseinternational.com.