Weidel Princeton Welcomes the Return of Randy Snyder
Posted by — August 18, 2009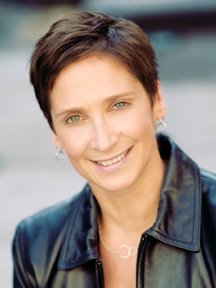 Princeton, NJ—Richard A. Weidel, President and Robin Ervin, Branch Manager of Weidel Princeton are pleased to announce that Sales Associate Randy Snyder has re-joined Weidel Realtor's Princeton office.
"We are so happy to have Randy back with the organization," said Mr. Weidel. "Her experience and abilities are a perfect match to Weidel and we know clients will receive great service from her. I welcome her and any Associate looking to make a positive change in their career."
Ms. Snyder is a licensed real estate Sales Associate in NJ and PA. She holds the designations of Certified Relocation Specialist (CRS) and Certified Marketing Specialist (CMS). She has lived in the greater Princeton area for over 30 years and is very familiar with the choice of neighborhoods, schools and all that the region has to offer. Ms. Snyder has been serving Sellers and Buyers throughout Mercer, Somerset, Middlesex and Bucks Counties for several years.
To speak with Randy Snyder about any real estate related matter, please contact her at 609-921-2700 or via e-mail at rsnyder@weidel.com or visit her Web site www.Weidel.com/Randy.Snyder.