Suzzane Kronenfeld Hired as Director of New Homes for Gloria Nilson GMAC Real Estate
Posted by Meryl L. Mosack — August 13, 2009
Kronenfeld brings years of experience to the leading company
Red Bank, NJ August 14, 2009 – Gloria Nilson GMAC Real Estate has hired Suzzane Kronenfeld as Director of New Homes for the 16 office real estate brokerage. Kronenfeld has a 20 year background in sales and marketing, having worked for leading advertising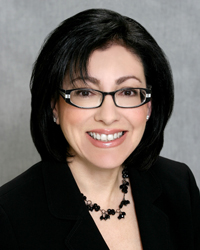 agencies in New York City prior to getting her real estate license in 1998.
"Suzzane brings a great deal of new homes and marketing experience to our company, and will be instrumental in leading the charge to expand our business in this important area of the market," says Pat Bell, president of Gloria Nilson GMAC Real Estate.
Kronenfeld received her Sales Associate license in 1998 and her Broker license in 2005, and recently worked at Weichert New Homes as a VP, Regional Sales Manager. Prior to this, she was a broker sales associate specializing in new home sales. Kronenfeld is the recipient of numerous industry awards and accolades, including Associate of the Quarter for 2nd Quarter 2008 from the New Jersey Builders Association, Shore Builders Association of Central New Jersey's (SBACNJ) Spotlight Award, and the prestigious Committee Service Award from the SBACNJ. She is also co-chair of the Membership Committee and on the Board of Directors at the SBACNJ.
"In keeping with my commitment to grow the company, bringing Suzzane on board was a natural choice," says Dick Schlott, CEO if Gloria Nilson GMAC. "For the third consecutive month, sales of newly built single-family homes rose in June (up 11% nationally,) and they rose 29 percent in the Northeast, according to the National Association of Home Builders. Building on our new homes division positions our company to better capitalize on this growing business segment," Schlott continues.
Some of Kronenfeld's responsibilities for Gloria Nilson GMAC will include identifying business opportunities, working with builder clients to develop their marketing and sales programs, expanding the company's new homes programs, and supporting the sales associates with their business and prospects in this area.
Kronenfeld lives in Manalapan with her husband of 27 years, and they have a daughter who is a senior in College.
For information about Gloria Nilson GMAC Real Estate's new homes and other properties, visit www.glorianilson.com. To contact Suzzane Kronenfeld directly, call 732-212-3196 or email skronenfeld@gnrgmac.com.
About Gloria Nilson GMAC Real Estate
Gloria Nilson GMAC Real Estate has 16 offices and more than 600 sales associates throughout New Jersey. Owned by SCS Realty Investment Group, LLC, led by Dick Schlott, the company is a franchise of GMAC Home Services, which is owned by Brookfield RPS, a division of Brookfield Asset Management Inc. BRPS has one of the largest relocation companies in the world and its Realtor® network is nearly 30,000 strong, based out of 1,500 locations across North America.