The Rizzo Group Joins Koenig & Strey GMAC Real Estate
Posted by Suzanne Boose — August 3, 2009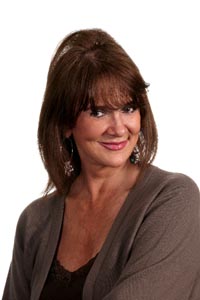 The Rizzo Group, led by Sharon Rizzo (left) and Kelly Rizzo-Parker (below-left), has joined Wilmette-based residential real estate brokerage firm Koenig & Strey GMAC Real Estate. Along with a team of ten experienced, licensed agents, The Rizzo Group will be associated with Koenig & Strey's Lincoln Park office at a new, satellite office located at 1448 W. Fullerton Avenue in Chicago.
Doug Ayers, president of Koenig & Strey GMAC Real Estate, made the announcement, praising the achievements of the group. "Sharon, Kelly and their team have an excellent reputation and a wealth of experience in all facets of real estate," said Ayers. "With Koenig & Strey's resources and industry-leading tools, there is no doubt they will continue to be successful in growing their business."
Koenig & Strey GMAC Lincoln Park office branch manager Chuck Goro agrees, adding that Rizzo's passion for real estate and keen understanding of business trends are a perfect fit for the top-producing Lincoln Park office. "Sharon and Kelly have made the Rizzo name one of the best known on the north side by continuously tailoring their services to meet the emerging needs of buyers, sellers and investors," noted Goro.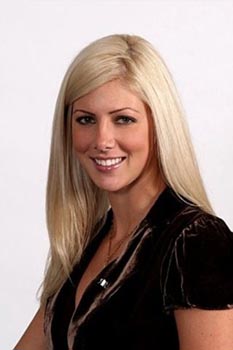 Sharon Rizzo has been a top-producing residential real estate agent in the Chicago area for more than thirty years, and takes pride in staying ahead of market trends. She recently won the CAR Golden Eagle Award, and was recognized as the top CAR agent in Lincoln Park in 2005, and the top CAR agent in Chicago in 2002-2003. On top of successfully managing the sales for high-rise buildings and a thriving commercial and residential resale business, Rizzo partnered with her daughter, Chicago based Kelly Rizzo-Parker, who has more than 10 years of experience in the industry. Together, they created a nationwide consumer education program as part of a growing business in second home purchases and investment properties.
In response to client needs in this market, Rizzo and Rizzo-Parker have assembled a team with expertise in short sales and distressed properties, specializing in the upper bracket. Agents with ADPR (Accredited Distressed Property Representative) certification and key business alliances are part of their strategy for delivering the best service to home buyers and sellers in Chicago's Gold Coast and Lincoln Park neighborhoods as well as the North Shore.
Commenting on the decision to join Koenig & Strey, Sharon Rizzo, co-leader of The Rizzo Group, noted the strength of the firm. "When building our team and creating a residential brokerage strategy, we wanted to be associated with the best in the business - Koenig & Strey was the only firm that we considered," said Rizzo. "I have always had a tremendous amount of respect for Chuck Goro's management style and agent support, and the company reputation is second-to-none. This alliance is a key part of growing our business in the high-end market and providing our clients with even more resources."
According to Ayers, Koenig & Strey's rich company legacy, dynamic environment, progressive mindset and commitment to implementing new technology initiatives are what continue to attract top-producers like The Rizzo Group.
Koenig & Strey GMAC has nearly 1,000 sales associates serving some of the finest communities in Chicago, the North Shore, Lake County and the western suburbs. Koenig & Strey GMAC Real Estate is an exclusive affiliate of Christie's Great Estates, the leading network of luxury international property brokers with more than 35,000 sales associates worldwide specializing in high-end homes.