2009 Real Estate Update: East Bay Real Estate's Biggest Hurdle – Appraisals!
Posted by Jim Walberg — August 2, 2009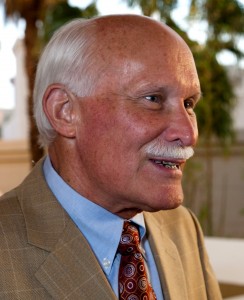 Last April Jim Walberg provided a first hand experience regarding what has become the biggest hurdle for Buyers and Sellers of real estate in the East Bay. Here is the August 2009 update of this troubling real estate topic that continues to be the biggest hurdle Buyers and Sellers are experiencing in today's market.
Jim's EDITORIAL COMMENT: It has become clear that the Banks are now in charge of the value of all real estate – whether it is in the East Bay or in Kansas City. Remembering that all real estate is LOCAL, not national, the arbitrary rules that banks are providing appraisers in order to make sure that the prices of homes are under current market value. The results the banks are looking for is little or no risk lending money to a willing Buyer. At the moment I know of NO community in California that has the "flat" or "improving" category from banks. Banks have listed all of California as "a declining market".
What is not being taken into consideration is that there are pockets of the East Bay that now have prices that are "flat" or "improving". For example, if you take the corridor from South Walnut Creek to Pleasanton, there are many micro-real estate markets that are actually BOOMING! The challenge for the Buyers and Sellers in this region is that the banks will not recognize that there has been any change in the category of a "declining market" compared to a year ago.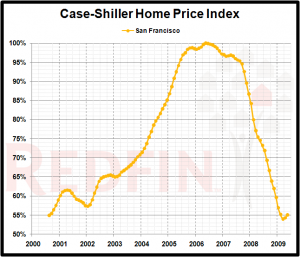 Twelve months ago, there was typically ten or more months of inventory in this specific micro-region of the Bay Area. Today, there are parts of Danville, San Ramon, Dublin, and Pleasanton that have three or less months of real estate inventory. And, if you just take San Ramon and Dublin's statistics they have less than one month of listings in many areas of their communities. We have listings in these two cities that have come on the market in the past two months that have been in escrow within five days or less because of multiple offers from willing Buyers.
Some of the national banks and appraisers are actually lowering the appraised value of a home in our region because of branding our micro-market as still a "declining real estate market". The facts are the banks are doing this to improperly deflate the purchase price of homes to lower their lending risk. You may ask, "How can they do this when the evidence is clear that this is not true?" The answer is, "Because they can!"
In 2009 I have had Buyers and Sellers cancel escrows where both parties have actually agreed to a fair purchase price of the home – a price that has been verified by the past three months of closed home sales in the neighborhood. The number of escrows that I have had to canceled in 2009 because houses did not appraise equals ALL of my cancelled escrows from 1990 through 2008. During that 18 year period the number of my cancelled escrows was six escrows only SIX! This year alone, six of my escrows have been canceled because of the banks not appraising the fair market value that was agreed upon by the Buyer and Seller.
There are several factors that are keys to this ridiculous state of affairs regarding appraisers and their work. 1) The banks control the appraisers and their appraisers. If they don't like the appraised value they will order a second, and even a third appraisal until they get the appraised value they want. 2) The banks backed a law that was passed and went into effect nationally on May 1, 2009 which changed the whole game of getting a qualified appraiser who is familiar with local real estate values. Here is a summary of that new law that now has out-of-area appraisers doing work in communities they know nothing about;
The lender or any third party specifically authorized by the lender (including, but not limited to, appraisal companies, appraisal management companies, and correspondent lenders) shall be responsible for selecting, retaining, and providing for payment of all compensation to the appraiser. The lender will not accept any appraisal report completed by an appraiser selected, retained, or compensated in any manner by any other third party (including mortgage brokers and real estate agents).
3) With this new law in place the long time experienced local appraisers' fees have been cut by the third party company who orders the appraisals, so the majority of the appraisals are completed by out-of-area appraisers and ones who are very inexperienced in our local markets. (The National Association of Realtors and the National Association Of Mortgage Brokers have begun a legal battle to reverse this latest law. They believe that this new regulation will negatively impact both sides of the real estate sales transaction and artificially keep home prices suppressed.) Let me know your experiences regarding how appraisals are impacting your real estate market.